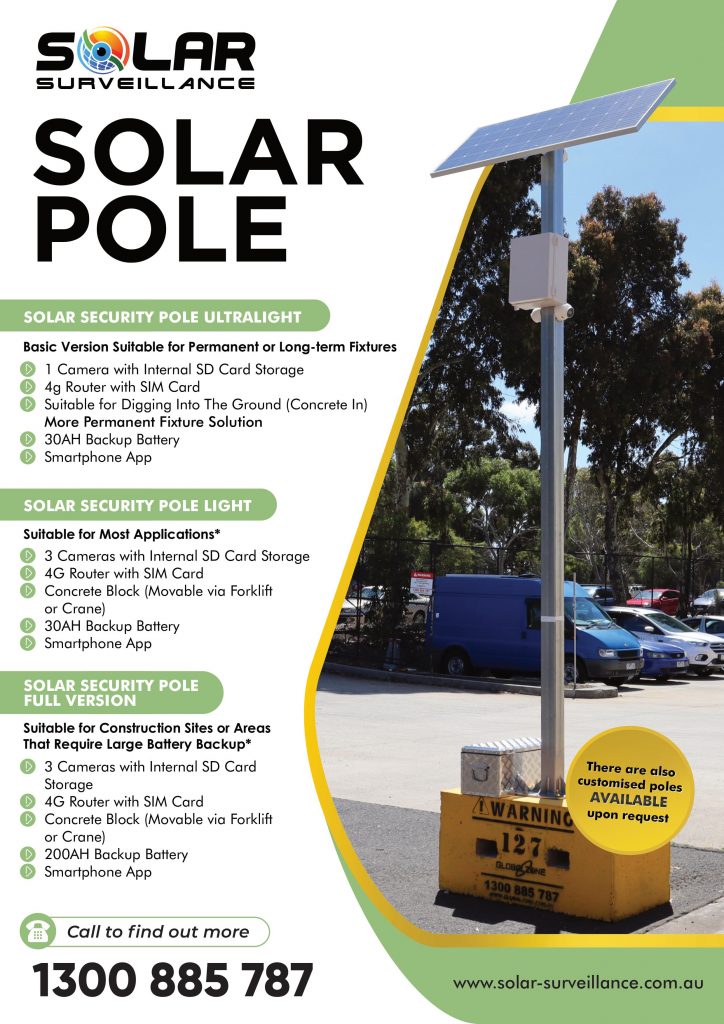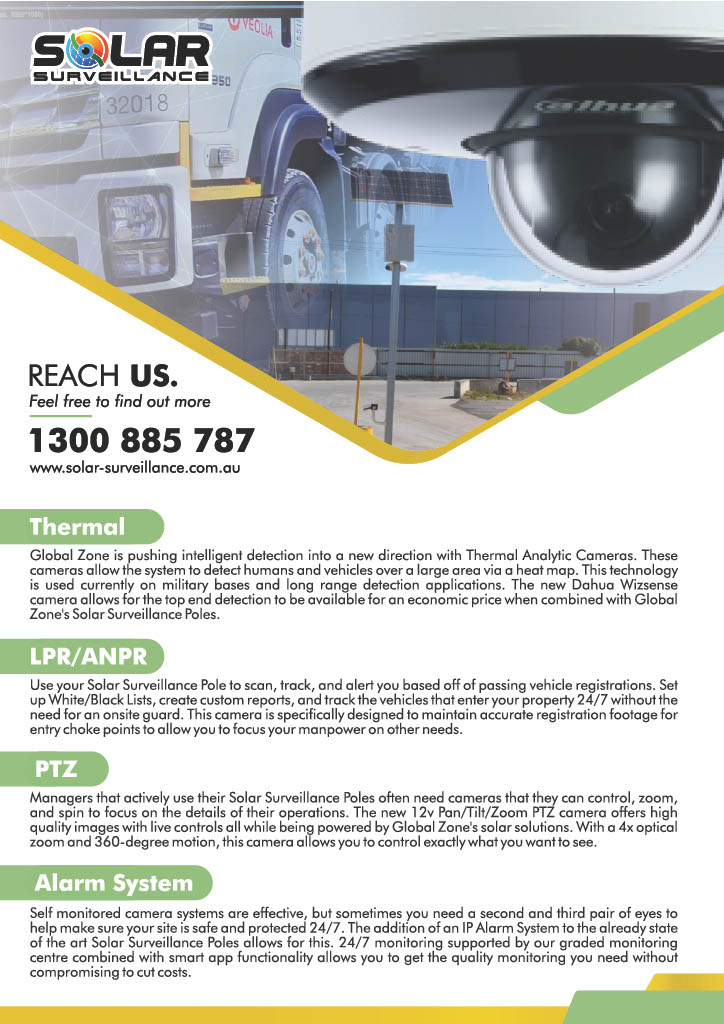 Global Zone – Solar Security Camera Poles
Global Zone's Solar security poles offer you more options over your security. From combating intruders and thefts to monitoring construction sites and the progress of projects. There are OH&S benefits to the system and they act as a visual deterrent to any would-be prowlers.
The poles can be a portable solution on a block or a permanent fixture that's concreted into the ground. 3 solar security cameras with internal storage cards allow you to review footage of any incidents or past events of interest.
We build quality and sturdy outdoor camera poles to endure the elements. Our CCTV poles are the result of many years of research and development. We strive to use the latest in camera technologies to drive forward a superior product.
Our solar security solutions come with a smartphone app. PC and OS X software is also available, allowing you to view your cameras from anywhere around the globe with an internet connection.
Solar poles can be customised to include PTZ (Pan, tilt and zoom) cameras, Portable emergency evacuation systems with sirens, thermal cameras, time and attendance points and License plate recognition (LPR) cameras. P2P long range internet extenders. The poles can also be fitted with L.E.D lighting to illuminate dark areas at night where power may not be available whilst offering superior camera surveillance.
If you're looking for quality and reliable solar security, look no further than Global Zone as your site camera hire provider.